Andy Murray Match Fixing
by Michael Murray on January 22, 2016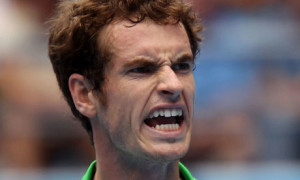 Scottish born Andy Murray, a Wimbledon champion who is ranked second in the world in men's tennis, is a distant relative of mine.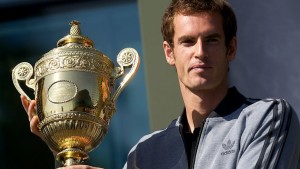 I've only met him once, and that was over twenty years ago when he was just six, but I always felt like I made a pretty strong impression on him. As such, I've tried to stay in contact with him over the years, hoping to provide the leadership, guidance and confidence, that a young, ambitious and talented member of my family might benefit from.
I have to say, he has proven a very disappointing correspondent.
No matter, the fact that he's never bothered to respond to any of my email hasn't stopped me from writing, and when I heard that there were very serious allegations of match fixing at the highest levels of professional tennis, I wrote my young protege these supportive emails.
Andy:
Hey!
It's your cool cousin, Michael here!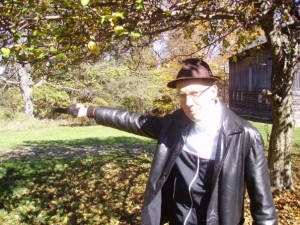 You know, the one who taught you how to serve and properly identify a crop circle back in the summer of '94! I got a bad bloody nose for some reason that day. No idea why. So weird. Might have had something do with magnetic resonance from the crop circles.
Anyway, I know that you're involved in the match fixing that's now being investigated by the authorities.
You're a Murray.
We come from a long line of sheep thieves and have a known a history of committing cowardly acts in the face of pressure. It's in the blood. Hell, in grade seven I threw a spelling bee because another kid promised me a sexy photograph of Romanian gymnast Nadia Comaneci.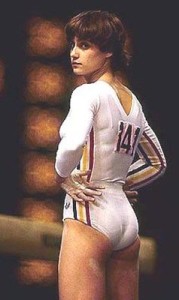 I pretended I didn't know how to spell "Psychotic" during the competition. Acted like I thought it started with an "S!"
As if.
I was born knowing how to spell psychotic.
I just want you to know that I think fixing matches is cool. It's easy money. And don't worry, your secret is safe with me!
Confidentially,
Michael Murray
PS: I know your character even if the public doesn't.
Andy:
I owe my bookie Goran in excess of $7,000, due in large part to betting (unsuccessfully!!) on you.
You gotta back family, man!
Michael Murray
Andy:
As you might have heard, I now have a baby boy. Jones.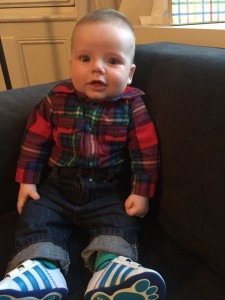 He's the apple of our eye. Sure is expensive, though. Hungry, little money machine. Clothes horse, too. And as I am now the respected head of a family I really need to boost my earning potential. Not sure what to do. I have a real gift for predicting the outcome of sporting events. Do you have any suggestions of what I might do?
Michael Murray
Andy:
Was looking at some pictures of your wife the other day.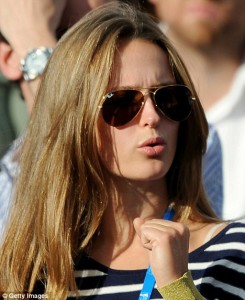 A real beauty. Guess money buys a lot of nice things. Has anybody started a fake Twitter account for her where she says you're a domestic abuser and have all sorts of terrible and embarrassing sexual kinks? For an angry and desperate person with lots of time on his hands, that sort of account would sure be easy to create.
It would be a real shame if anything happened to her pretty face or hot body.
Michael Murray
Andy:
I am going to take your silence as agreement with everything I have written. If this is the case and you are onboard with fixing a match on behalf of your family and saving yourself from Twitter humiliation, please wear white during your next tennis match.
Michael Murray
Andy:
Excellent.
In the second round of the Australian Open, just pretend, as you typically do, to have lost your temper and concentration,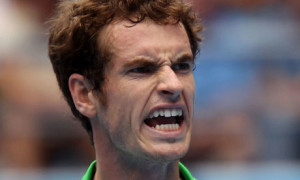 or perhaps twisted an ankle, and then limp off the court in furious defeat. You know the drill. With this one meaningless loss, which will give you a glorious two week vacation in beautiful Australia with your stunning and as yet undamaged wife, I will have been able to clear my debt with Goran, make a nice profit so I can take that nude life drawing class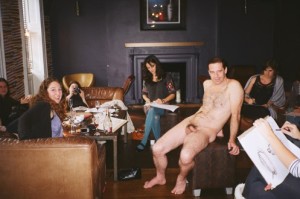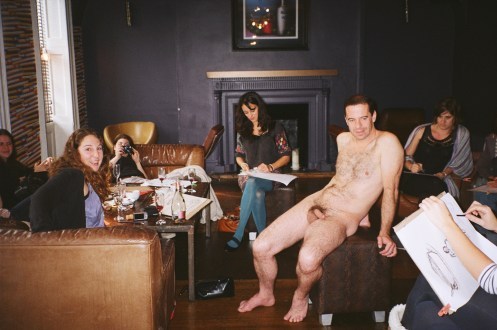 I have always dreamed about, and you will have given Jones, the latest Murray, a great start in life.
As our family crest says: "Furth fortune and fill the fetters!"
Michael Murray
PS: We make a great team!
Tags:
Andy Murray
,
australia
,
Babies
,
Bloody Noses
,
Bookies
,
Celebrities
,
Crop Circles
,
Fake Twitter Accounts
,
Fitness
,
Gambling
,
Gambling in Sports
,
Guns
,
Gymnastics
,
Health and Wellness
,
International News
,
Kim Sears
,
Match Fixing in Tennis
,
Nadia Comaneci
,
News
,
Nude Life Drawing
,
Psychosis
,
Romania
,
Romanian Gymnasts
,
Scotland
,
Scottish Clans
,
Sexy Gymnastics
,
Social Media
,
Spelling Bees
,
Sports
,
Sports Gambling
,
Tennis
,
Toronto
,
Twitter
,
UFO's
,
Wimbledon
,
Wives