Atwood at the park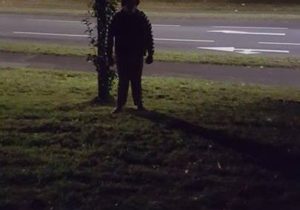 Many of you know that I've had an antagonistic relationship with literary legend Margaret Atwood for awhile now.
She lives in the same part of Toronto as I do, and occasionally we bump into one another as we did yesterday when Rachelle and I were at the local park with our two-year old son Jones:
************************************************
Me: Oh, shit.
Rachelle: What?
Me: Two o'clock.
Rachelle: The woman in the cloak?
Me: I thought it was a cape.
Rachelle: No, that's a cloak.
Me: Ok, whatever. Either way, it's Margaret fucking Atwood.
Rachelle: I think she's coming over. I'm going to take Jones to the swings! You two talk on your own!!
( Rachelle and Jones run off as Atwood approaches)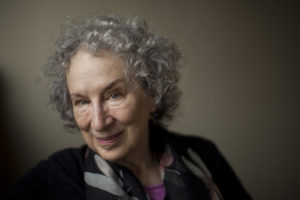 Atwood: Forgive me, but I have to ask, do the police get called very often?
Me: I'm not sure I understand what you mean.
Atwood: You, a middle-aged loner who will never be accepted by his neighbouring, wealthy peers.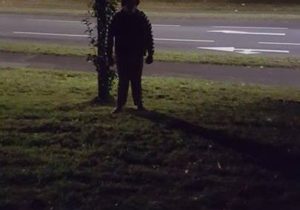 Never-quite wearing the right brand and always on the periphery, just shy of conversation, always staring at the children and their pretty young mothers, staring so hard it seems as if you're trying to fill some interior void that can never stop hungering. I'd think that might make many of the parents nervous.
Me: I think I'm seen more as a kind of guardian, like Batman.
Atwood: Yes, Batman, or perhaps a guardian, like a hollowed-out and mother-dominated crossing guard still living with his deceased parents. Maybe like that, too.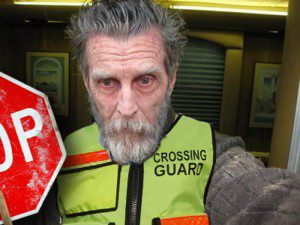 Me: Did you make it to the corn boil here the other day? Blue grass band and everything.
Atwood: Here at Sibelius park?
Me: Yes.
Atwood: No, I was in LA at the Emmy's.
Me: Funny how the city of Toronto would name a park Sibelius, after a Finnish composer of classical music, before naming one after you, a Canadian writer of impenetrable, mostly hated books. Wonder why that is?
Atwood: I am astonished. You must have been reading your Wikipedia in order to find out who Jean Sibelius was, for surely you thought he was some old Toronto Maple Leaf who died in car crash, no?
Me: JONES!!! NO KICKING!!!! I'M SERIOUS!! I WILL TAKE THAT DIGGER AWAY!!! DON'T THINK I WON'T!!
Atwood: They're so beautiful at that age. It's wonderful to see such attentive nurturing, too. With all the advantages you're giving your son, I am sure he will go far in this world, maybe all the way to The Keg.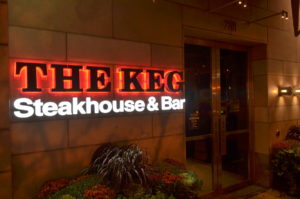 Me: I heard you were wearing your housecoat on stage when that thing you wrote so long ago, The Handmaiden's Tale, won some Emmy for best red outfit worn by a supporting actress, or something.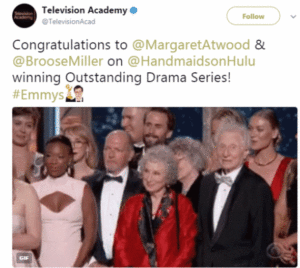 Atwood: Handmaid's Tale, and it was awarded Best Drama, amongst several other awards, for being considered a prescient and uncanny representation of Trump's America.
Me: It's no Game of Thrones, is all I can say.
Atwood: "Perlen vor Schweinen geworfen," as they say.
Me: Yeah, whatever.
Atwood: I saw that the *Giller Prize nominees were announced.
Me: JONES!!! I'M NOT TELLING YOU AGAIN!!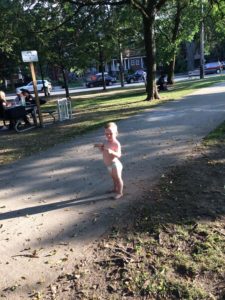 Atwood: I couldn't help but notice you weren't nominated.
Not even on the long list.
Again.
How does that make you feel, Marcel?
Me: It's Michael.
Atwood: Right, so sorry.
* The prize awards $100,000 annually to the author of the best Canadian novel or short story collection published in English, and $10,000 to each of the finalists.