Getting high with Justin Trudeau back in the day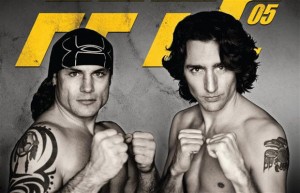 Growing up in Ottawa I used to occasionally see Justin Trudeau at parties and later, as we both attended McGill University at roughly the same time, I'd see him in Montreal, which is all to say that I've been high with him.
Back in the early 90's, while both of us were very stoned at a frat party in Montreal, we played a game of ping-pong. Let me tell you, playing ping-pong while high is just about the funniest thing you can do in the entire universe. I don't care what dimension you're talking about. It is a blast. This is the conversation I had with the young man who would later become the Liberal leader of Canada: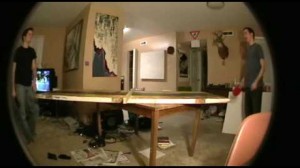 Me: Does your father sleep with a lot of models?
Justin: He dated Christy Turlington for a couple of months.
Me: She's in that George Michael video Freedom! Sexiest video ever!! Did you ever see her changing or anything?
Justin: No.
Me: Rip-off. Sometimes you just gotta ask yourself what the point is of having a dad who's the Prime Minister.
Justin: He's not the Prime Minister! It's been like a century since he was in office!
Me: I think he is.
Justin: No way!!!
Me: You're not very informed, you're very weak on policy.
Justin: Are you high? I am really high.
Me: Totally, and I can't believe Claudia Schiffer is engaged to David Copperfield. He's creepy. It's like his eyes never move.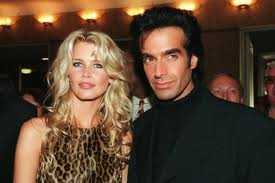 Justin: Do you remember how to serve in this game?
Me: I don't think you do serve.
Justin: What do you do then?
Me: I need to think for a second.
Justin: Oh, I know, you just bounce it over the net! (throws ball into net)
Me: You have to do it again.
Justin: No!! It's your serve now!
Me: Swerve? What does that mean?
Justin: Serve!!!
Me: Stop switching between French and English, you're fucking me up!!
Justin: Just throw the ball!
Me: (throws the ball)
Justin: (swats at ball, like a cat, with his open palm)
Me: You're supposed to use the paddle!
Justin: Are you sure? That doesn't feel right.
Me: This is the longest ping-pong game in the history of ping-pong.
Justin: I know, it's like we've been playing for days.
Me: It's an endurance sport. Who invented it, was it the Egyptians?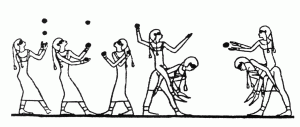 Justin: I think they made the balls out of scarab shells and papyrus paper.
Me: The Egyptians were so fucking cool.
Justin: What's the score.
Me: It's 9 to 3 for me.
Justin: Right.