Bitter Writer Advice Column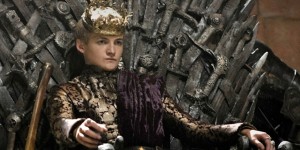 Dear Bitter Writer:
I have a pet peeve to air out. I'm always irked when people complain about something not being "proper English." I maintain that there's really no such thing; that English is only ever "proper" in a particular context, be it formal, academic, conversational, etc. What's your proper take?
Tony Martins
Dear Mr. Martins:
I'm glad that you asked this particular question. The absolute worst thing that anybody could ever do to their life is get a master's degree in English literature. (King Joffrey from "Game of Thrones" has a master's in literature.)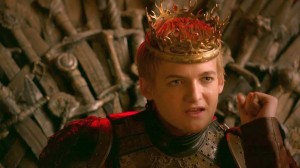 This flimsy credential will give the holder an inappropriate amount of external confidence and entitlement but actually fill them with a crippling sense of insufficiency and self-loathing because they failed to advance any further in the world of academia. These "masters" think they're better and more gifted than their less-certified peers but will have realized, deep, deep down in the burning pit of their anger hole that in failing to summit Mt. PhD they're really not exceptional, just pitifully bound to the notion of external validation. Inevitably, they will take refuge in small, cruel pedantry, rattling on about things like "proper English" in the midst of the most benign, innocuous social encounters. They're all a bunch of fuckers. There's no such thing as proper English. We practically communicate through hieroglyphs now, okay? Get over it, fuckers. Whenever somebody says that you're not using "proper English," what that person is actually telling you is "I hate my life."
Please send all letters for Bitter Writer to mm@michaelmurray.ca or post in the comments section of this page.