David Bowie/Oregon Standoff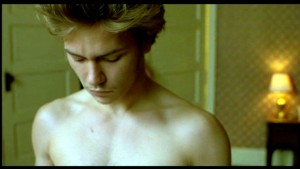 It's been over a week now since Ammon Bundy and his armed band of Constitutional enthusiasts took over the Malheur National Wildlife Refuge headquarters in Oregon. There's been no hint of resolution to their standoff with the government and things are becoming increasingly tense.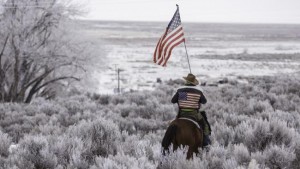 ************************************
The Citizens for Constitutional Freedom Press Conference, January 12th, 2016
Ammon Bundy: Our intelligence officers have informed us that David Bowie has passed away. After careful study we have confirmed this as true, and not some prepared government disinformation constructed to demoralize my patriots. The news came as an absolute shock to The Citizens for Constitutional Freedom, and we feel that we've lost a brother in our fight against tyranny.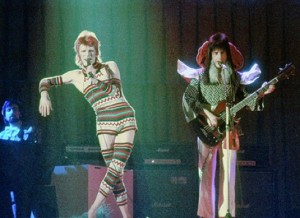 Ryan Bundy: He was our Diamond Dog, may the Lord hold him in his sweet embrace! Swing low, sweet chariot!
Ammon Bundy: David Bowie was a formative presence in my life. It was difficult for many of us, confused young militia men marginalized by government tyranny, to come to grips with the strange and new feelings we were experiencing while growing up in remote Nevada.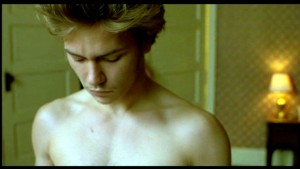 Our constitutional urges were so strong and they felt so true, yet still, the mainstream shunned us for them.
David Bowie…. okay okay, just give me a sec. His passing there, guess it dug deep… Giving me feelings… You know how you put stuff in a closet and you don't look in there, and then something happens one day and it all just comes spilling out in tears, gunfire and arson? That's what this is like. I'm just a little emotional here, but let me tell you, if there's one thing David Bowie taught me, it's that it's okay to be different, and I will be different for the Constitution, knowing that it is okay to enforce my interpretation of the Constitution on the nation by any means necessary.
Ryan Bundy: Hallelujah, they named a knife after the shape shifter! Bowie was the man!!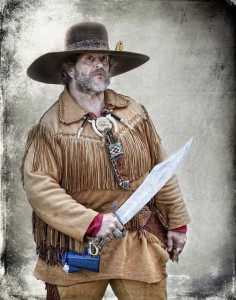 Ammon Bundy: As you might imagine, many of the men are shaken, some so much so that all of their resolve has left them. We lost five men to grief last night. Crippled by sadness, they drove home to their wives and families, and soon will be watching the NFL playoffs and listening to their favourite David Bowie songs. We wish them godspeed. However, the rest of us have rededicated ourselves to the struggle David would want us to fight. David Bowie, apart from being a creative genius, generous spirit, and fashion icon, was first and foremost a patriot, and he would want us to continue in our battle against tyranny.
Ryan Bundy: Anybody who slept with Susan Sarandon and lists Frank O'Hara amongst his favourite poets is okay in my books! He's my starman in the sky!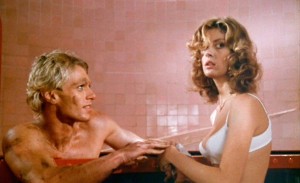 Ammon Bundy: And so, until the government– stooge to the bird lobby– cedes to our demands and gives us, The People, all the land they own, we will remain, defending freedom.
We will be heroes.
Ryan Bundy: Please, American patriots, do not forget to send in food and snack donations, keeping in mind some of the warrior's dietary restrictions, such as nuts and gluten! Nuts and gluten are weapons of tyranny! Just press Donate on the Donate tab on our Facebook page. Long live our Space Oddity and death to tyranny!