Going to see Steven Spielberg's movie Lincoln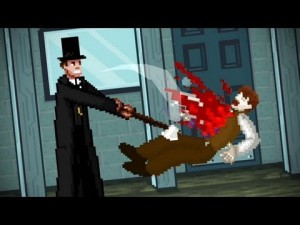 Last week Rachelle and I went to see Steven Spielberg's critically acclaimed new movie Lincoln. We did this after dinner, a meal that included a big piece of meat and several glasses of wine. This wasn't good planning as the movie is two and a half hours in length, and after a spell, it feels like it's longer. Designed to be admired more than enjoyed, Lincoln sat in front of us like a windy Baby Boomer talking about a recent vacation, real estate, golf and then politics, and soon enough Rachelle and I (we had to sit apart as the theatre was packed) began to text one another.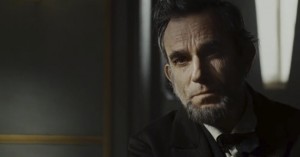 Me: That steak was good.
Rachelle: It was.
Me: Really glad I'm here cuz after the US election really didn't feel like I'd had enough politics!
Rachelle: Haha!!
Me: What movie would u like to be watching right now?
Rachelle: Babe: Pig in the city.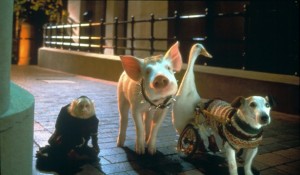 Me: Yeah, that was good– no nudity though.
Rachelle: Babe was nude.
Me: True.
Me: I thought Lincoln might emancipate a nude slave or something.
Rachelle: Ur thinking Lincoln: Vampire Hunter.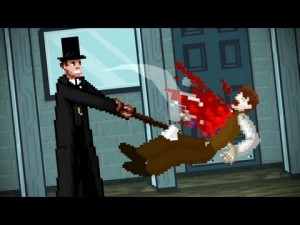 Me: Nude vampire slaves? Why r we here????
Rachelle: U still in the theatre?
Me: YES!
Rachelle: Poor, brave pickle!
Me: Where are u?
Rachelle: Walking home from the subway.
Me: Why didn't u tell me u were leaving?!
Rachelle: U were asleep. Snoring so horribly, I was embarrassed to know u.
Me: The usher has woken up 3 people that I've seen, so I wasn't alone.
Rachelle: You were probably asleep for about 20 more wake-ups!
Me: Hope Lincoln gets assassinated soon.
Rachelle: That's not very nice, he was a great American!
Me: Lots of "acting" in this movie. Wigs everywhere.
Rachelle: It's a nice night for a stroll, and look, I just found a five dollar bill on the street!
Me: ur a very lucky woman.
Rachelle: You make your own luck, they say!
Me: I think there's about 45 minutes left in this movie.
Rachelle: Why don't u just leave?
Me: Still might be some tasteful nudity.
Rachelle: U want to see Lincoln nude, don't u!
Me: No! I'm just not leaving till the slaves are free, dammit! I care!