Heidi Cruz
by Michael Murray on March 24, 2016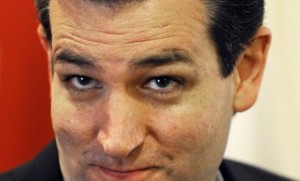 Super creepy Republican Presidential candidate Ted Cruz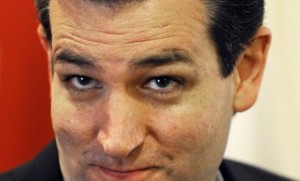 is married to Heidi Cruz, an investment manager at Goldman Sachs. She was recently threatened by Donald Trump.
The story goes like this:
An ad designed to target Mormons shows a photo of Trump's wife, Melania, in one of those sort-of nude poses that only exists in magazines.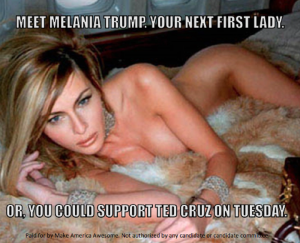 Trump, furious, blamed Ted Cruz for this assault on decency and took to the attack on Twitter, posting:
"Lyin' Ted Cruz just used a picture of Melania from a G.Q. shoot in his ad. Be careful, Lyin' Ted, or I will spill the beans on your wife!"
Now, everybody is curious to know what's in those beans Trump is threatening to spill.
I may know.
Heidi Cruz and I have been confidantes to one another for thirty years.
She is an absolutely lovely person, a shining example of what America, at her best, can be.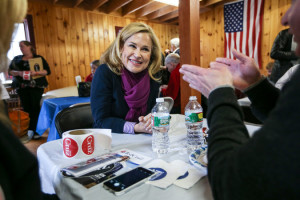 Heidi and I met at a Christian youth camp one summer when we were both teenagers. Heidi was the best prayer partner I have ever had. Such soft hands. Anyway, it was a magical summer, and though some might say what happened between us was a sin, I cannot believe that God would frown upon such love.
Although Heidi and I have not seen one another in a long time and we have chosen very different life paths, we have remained faithful pen pals over the years. Here are some of the more recent emails that she has sent me:
Michael, my Morningstar:
Ted's appetites disgust me.
Wednesday was Star Wars night.
Again.
As always, I dressed up as a Storm Trooper and Ted as Padme Amidala.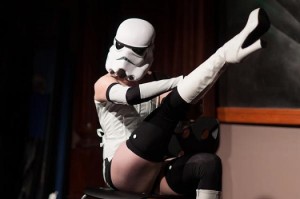 Ted's rape fantasies can be quite elaborate, but this night was mercifully straightforward. I took him with force, but as I was still mad about a comment he made about the "tone" of my grace over dinner, I was perhaps a little rougher than normal, and his shrieks and crying were so loud and authentic that the secret service burst into the room. This has happened four times now. We are getting a soundproof dungeon made for this activity now.
In Christ,
Heidi
xo
Michael, my port in a storm:
I have to say, I really love the work I do at Goldman Sachs. I just feel that I'm doing God's work, that I can really help people by creating wealth and then letting some of that wealth trickle down.
Today I caught Ted putting on my lipstick while he was shaving.
I actually threw up.
You Michael, are my endless summer,
Heidi
xo
Michael, my child of God:
I cannot believe that Sarah Palin is going to be a judge on a reality TV show. Gag. I have met her, several times, and let me tell you, she is no Judge Judy. She really is a moron. Still, she has really, really lovely hair.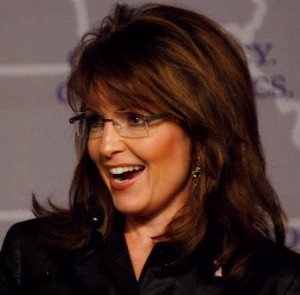 I touched it once at a fundraiser and it was beautiful, like God and America.
Complete in Him,
Heidi
xo
Michael, my little lamb of Christ:
I had a variation on the dream again last night.
In it, Ted was putting on his makeup and rattling on about something gross, as usual, when Sarah Palin walked into the bedroom and looked right at me. She motioned that I should follow her, which I immediately did. I was curious, attracted– sexually attracted. She led me to another room where she let me stroke her gorgeous hair and then we began to kiss. She told me it was okay, that God would love me no matter what I did, and that she knew about the homeless man Ted and I picked-up and killed on Terrorist Sex Fantasy night, but that she didn't care. And I was so relieved, and then Donald Trump appeared, laughing, his hands so tiny, so terrible! And then I woke up screaming and crying, which of course aroused Ted AND made the dog bark.
I was almost late for work!
We killed that man so many years ago, and outside of the USA! Do you think God really notices what happens in Africa? Why does he keep sending me these dreams?
Also, Goldman Sachs is very bullish on any company heavily invested in ethanol plants.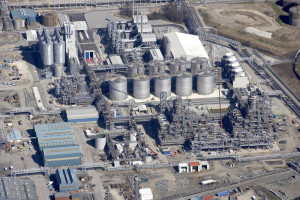 Didn't hear it here, though.
Walk in light,
Heidi
xo
Tags:
Burlesque
,
Celebrities
,
Christian Camp
,
Current Events
,
Donald Trump
,
Dreams
,
Ethanol Plants
,
First Love
,
Goldman Sachs
,
Heidi Cruz
,
History
,
Judge Judy
,
Magazines
,
Melani Trump
,
Melani Trump Nude
,
Mormons
,
Movies
,
News
,
Nude Women
,
Political Ads
,
Political Science
,
Political Strategy
,
Politics
,
Prayer
,
Reality TV
,
Religion
,
Republican Presidential Election
,
Sarah Palin
,
Secret service
,
Sex fantasies
,
Social Media
,
Star Wars
,
Ted Cruz
,
Twitter
,
USA