Interview with Syrian Electronic Army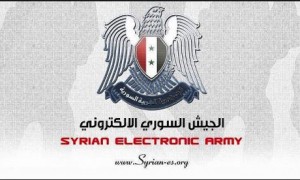 A friend of mine is Syrian. He lives in Toronto now but he has a lot of family and friends living in the country and returns there every couple of years for a month or so. Recently, we were talking about the Syrian Electronic Army, who earlier in the week hacked into Twitter, The New York Times and The Huffington Post, and threatened to cripple critical core national systems if America bombs Syria. My friend said that they were mostly just kids, much like Anonymous here, and told me the could put me in contact with one. This is the email interview that followed: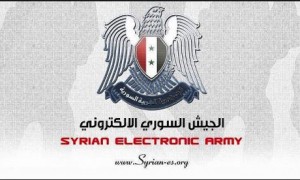 Q. What is your idea of perfect happiness?
A. To live a life free of false reports about Syria, and the constant threat of US propaganda and weaponry insulting and destroying our lives!
Q. What is your greatest fear?
A. Bombs.
Q. Which living person do you most admire?
A. I admire my brothers in the Syrian Electronic Army.
Q. What is your favourite journey?
A. It is when I journey online to hack American systems. I feel like I am visiting the nation myself and that I fight for truth and freedom. Of course, I also look forward to the Haj once I am older, have more money and less threats hanging over my head, and as strange as it may sound, I would also like to see Disneyland.
Q. What do you consider the most overrated virtue?
A. Physical strength. It is more important to be strong in the heart and mind. It amazes me that girls– Amira in particular– never seem to see this truth.
Q. On what occasion do you lie?
A. To protect the secrecy of the Syrian Electronic Army.
Q. Which living person do you most despise?
A. I hate Barack Obama very much, as I do Bush 1 and Bush 2, but I truly despise Harout. He is dishonest with the girls that I know, particularly sweet Amira, and he does not care about them, only himself and wrestling. He will know the wrath of the Syrian Electronic Army!
Q. What do you dislike most about your appearance?
A. I would like to be physically bigger and stronger so that I might punch Harout and win Amira from him. I would hit him in the throat so hard he would no longer be able to eat.
Q. What is your greatest regret?
A. It is personal, but it has to do with Amira.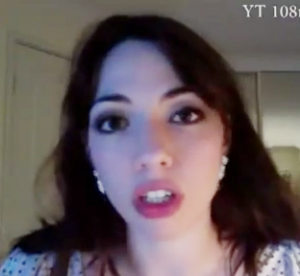 Q. What or who is the greatest love of your life?
A. Next question, please.
Q. What is the trait you deplore most in yourself?
A. Ha! That one is as easy to hack as The Huffington Post! I am terribly messy and you can ask any of my brothers if this is the truth! Also, I do not spend enough time with my pet.
Q. What is the trait you most deplore in others?
A. It is the hypocritical bombing of a free people.
Q. What is your greatest extravagance?
A. Sneakers. I have many pairs, perhaps 20.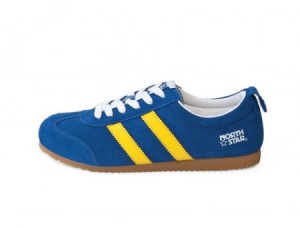 Q. When and where were you happiest?
A. It was on the beach at Ras Al Bassit. Amira and I laughed and played in the waves as it rained one early evening. We were dolphins.