Letter to Margaret Atwood
by Michael Murray on March 3, 2017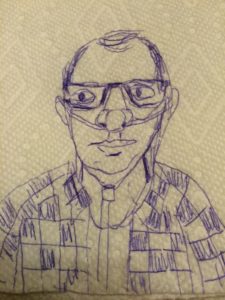 The other day my book A Van Full of Girls 
was selected by Kerry Clare, author of Mitzi Bytes and literary rainmaker, to be on the One-Of-A-Kind list. https://49thshelf.com/Blog/2017/03/02/The-One-of-a-Kind-List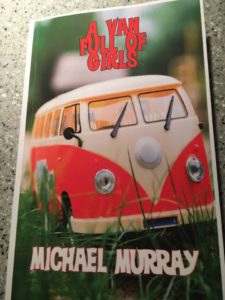 If you're thinking that "one-of-a-kind" is some sort of backhanded compliment and that this designation is like being sent to the Island of Misfit Toys,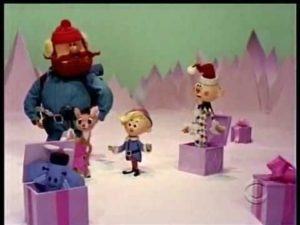 well, you're an idiot and you have never been more wrong about anything in your entire, often wrong, life. This is a tremendous honour, and as if that wasn't enough, Kiley Turner, who owns a goddamn company AND is managing editor of 49th Shelf, implied, very, very strongly implied, that I had written the BEST BOOK DESCRIPTION IN HISTORY for my book A VAN FULL OF GIRLS, which you can order from any fine bookseller or from me, a shady bookseller.
Put on your sunglasses and read this:
"Have you ever been in a van full of girls? All the girls are alive and they're happy. You're all heading off to do something whimsical and flirty and maybe a little bit drunk. You're going to see a Beach Boys tribute band. You're going to the casino to bet it all on red. You're going to a séance that you just know is going to end in skinny-dipping. Something like that. A Van Full of Girls is a collection of short, dizzy, funny things. It's zippy and unpredictable, like a mongoose, but it's dead sexy. You will want to take Polaroids of each precious, little missive contained within and then tape each one to your fridge. You will want to give this book to somebody you need to love you."
That's the description.
The best book description in the history of the world.
At any rate, all of these accolades have inspired me to write a letter to Canadian literary legend Margaret Atwood. This is the letter:
*********************************************
Dear Margaret:
You probably heard that my book A VAN FULL OF GIRLS was recently awarded the prize for BEST BOOK DESCRIPTION IN THE HISTORY OF THE WORLD.
Let that just sink in for a moment.
Maybe a little longer.
Okay.
You feel it?
Peggy, I beat Crime and Punishment.
I beat Paradise Lost.
I beat The Shining.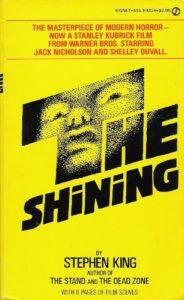 I beat every book you ever wrote.
I even beat the fucking Bible.
You might be on a stamp,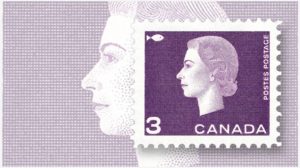 and one of your books might have been made into a movie, (Only 29% on the Tomatometer, though), but nobody, not even a drunk person, has ever declared that you wrote THE BEST BOOK DESCRIPTION IN THE HISTORY OF THE WORLD.
So next time you see a small man dressed in as much Adidas wear as he can afford and using supplemental oxygen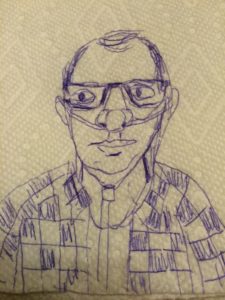 waving frantically at you while you're out for one of your ponderous, unfriendly strolls through the Annex, you might deign to wave back to him, because you know what? That man is me, your literary better.
Michael Murray
PS: We have one spot available in our fantasy baseball league this year if you care to finish behind me in yet another competition!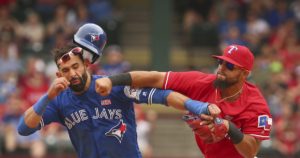 This is a link to Kerry Clare's new book Mitzi Bytes: http://www.harpercollins.ca/9781443449229/mitzi-bytes
Kiley Turner is Managing editor of @49thShelf, dictator at Turner-Riggs ( http://turner-riggs.com/) and content manager at brand-new ReaderBound: the easiest way for publishers to get a great website.
And you can order my book here: https://www.chapters.indigo.ca/en-ca/books/a-van-full-of-girls/9781554831685-item.html
Tags:
Adidas
,
Awards
,
baseball
,
Blogs
,
Book Reviews
,
Books
,
canada
,
Christmas Specials
,
Commerce
,
Dystopian futures
,
Fantasy Baseball
,
Fashion
,
Health
,
illustrations
,
Insomniac Press
,
Island of Misfit Toys
,
Kerry Clare
,
Kiley Turner
,
Margaret Atwood
,
Movies
,
Poems
,
Politics
,
Rachelle Maynard
,
Rotten Tomatoes
,
Sci FI
,
Social Media
,
Sports
,
Stamps
,
The Annex
,
The Beach Boys
,
The Shining
,
Toronto
,
Vans