My correspondence with Wimbledon Champion and distant relative Andy Murray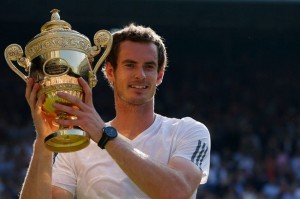 Scottish born Andy Murray, who just won the men's tournament at Wimbledon, is a distant relative of mine. I've only met him once, and that was about twenty years ago when he was only six, but I always felt like I made a pretty big impression on him. As such, I've tried to stay in contact with him over the years, hoping to provide the leadership, guidance and "cool" that a young, ambitious and talented member of my family might need.
These are some of the emails of encouragement that I sent–via his 2nd cousin– to Andy over the years:
Andy:
Hey, superstar! It's your cool cousin Michael Murray, here! Remember me? We met about 20 years ago and I took you on your first Crop Circle hunt.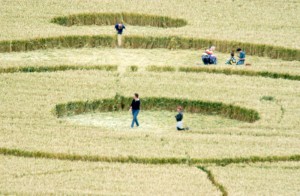 It was pretty awesome. We got kind of lost, though, and your father had to come and get us in his jeep. Boy, he really has the Murray temper, eh? Anyway, it was too bad about your parents splitting up when you were at such a vulnerable age, but I have to say, we all saw it coming.
By the way, I'm really good at tennis, too. It must run in the family! LOL!! 🙂
Michael Murray
Andy:
I really think that if you want to get better at tennis you're going to have to improve your first serve percentage.
Michael Murray
PS: I am sure you are very busy so I understand why you haven't responded. I just want you to know that I'm not at all mad. I don't have the Murray temper.
PPS: I can think of at least six tennis players who are better than you. You look like a gangly, diminished version of Colin Firth, so you'd really better up your game.
Andy:
Jesus!
I just saw a picture of your girlfriend and I have to say, she is crazy hot! You are really punching above your weight! I mean, shit!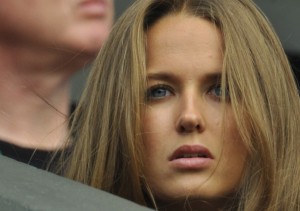 By the way, you should write back. You're not the king of the world, nor are you better than me just because you're really rich, good at tennis (try playing me in Scrabble) and have a hot girlfriend.
Michael Murray
PS: I beat Friends star Matthew Perry in tennis. Have you?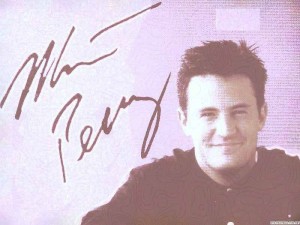 Andy:
Wow.
Just wow.
I can't believe you won Wimbledon. I guess Djokovic was really tired after his semi-final match, because normally he'd beat you pretty easily.  By the way, when you "limped" into the crowd after you didn't lose the championship and started hugging all of your handlers and yes-men, I noticed you avoided your mother. (She really does look like an aging Glenn Close) Was that intentional? Are you still stinging from the divorce?
Remember, it was me who told you that you needed to increase your first serve percentage. Don't forget that. Don't forget whose shoulders you're sitting on as you receive all your glory.
Michael Murray
PS: I always return correspondence, especially if received from my family. We, the Murray's, are very disappointed in you.