My mother's letter to Margaret Atwood
by Michael Murray on October 3, 2017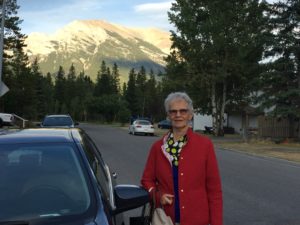 My mother, who is just a little bit older than Canadian literary legend Margaret Atwood, has never been on the Internet.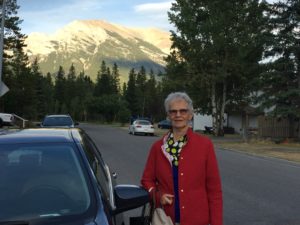 All the same, family members told her that I had been writing about my feud with Atwood ( http://michaelmurray.ca/atwood-condo-tweet-fight#more-6562 ), and that some of the things I had been saying about her weren't very kind. My mother was very, very disappointed in me and demanded that I write her an apology. We got in a huge fight about this, of course, and since I refused to do what she wanted, she went ahead and wrote Margaret Atwood a letter herself:
*************************
Dear Ms. Atwood,
Hi, how are you?
I am fine, although I have to say that the weather in Ottawa has been very unpredictable! One day it's hot as the blazes and the next it's so cold Frito won't even go outside!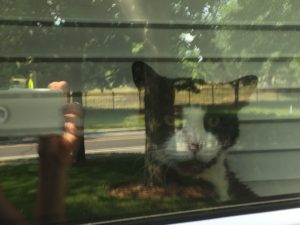 Just last week ( in late September) it was far too hot to shampoo the carpet, so I called up Bea and asked her if she wanted to go to the Second Cup for a coffee. She said Ok, but first she had to finish watching her show, and so I waited, and then once we got there Bea insisted on sitting out on the patio. I have no idea why she wanted to sit there. It was so humid it was like being in a sauna! It's no wonder she felt faint, she's lucky she didn't have another heart attack!
Anyway, I hope that the weather is better in Toronto than it is here.
It has come to my attention that my son, Michael Murray, has been saying some mean things to you on the computer. That's not nice at all. Just cheap. It's elder abuse, is what it is, and he'll find out exactly how that feels when he's older. He'll get his, he will, and then he'll be sorry. Let me assure you he was definitely not raised to be so cheeky and disrespectful, and the ENTIRE Murray family is very sorry for the way he has behaved toward you. It's shameful, and although no one likes to say it, the truth is that he's never been the same since the bee sting. It changed him, even if the doctors said it didn't. A mother knows.
By the way, congratulations on winning an Emma for The Handmaid's Veil! Such a fancy event! It must have been nice to have all those lovely starts applauding the great work you've done! Did you see Hugh Jackman? Such a handsome, classy man!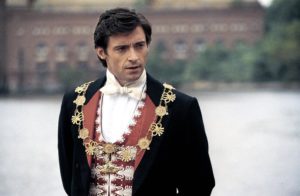 Yours sincerely,
Barb Murray
PS: Just awful about Las Vegas! I don't know what's gotten into people!
PPS: I have inclosed some hand sanitizer (There is a special on at Shopper's Drug Mart) as you can never be too careful during flu season!!
Tags:
Animals
,
Apologies
,
Blog
,
Cats
,
Celebrities
,
comedy
,
Emmys
,
Facebook
,
Hand sanitizer
,
Handmaid's Tale
,
Health
,
Hugh Jackman
,
Las Vegas
,
Letters
,
Margaret Atwood
,
Ottawa
,
Pets
,
Sauna
,
Second Cup
,
Social Media
,
Toronto
,
TV
,
Twitter
,
Weather
,
Writers