Politicians Sexting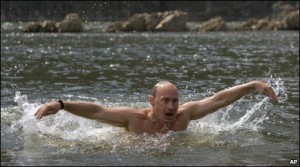 Anthony Weiner, who was a rising political star and democratic member of the House of Representatives, felt compelled to resign from Congress in 2011 after it was discovered that he had been sending photos of his dick to strangers on the Internet. He was not done with politics, though, and he later made it clear that he planned to run for the position of mayor of New York City. Yesterday, on July 23, we found out that Weiner– using the totally awesome screen name Carlos Danger– was still sexting and sending dick shots to strangers on the Net.
He couldn't be stopped, his dick had to be seen.
 
Of course, politicians have long been engaged in reckless, sex scandal drenched behaviour. Vladimir Putin, President of Russia and robust anti-gay activist has actually been celebrated for his aggressive sexual posturing, with his PR team strategically releasing sex room chat transcripts to the public in an effort to bolster his macho image by "gay-baiting," a practice common in Russia, a nation now dealing with the fallout from Putin's new anti-gay laws.
Here is one of those transcripts:

Bear60: Tell me! What is it you are wearing!!
Twink23: Black leather chaps and a wife beater. Also, I'm hard.
Bear60: You must prove this to me! I demand it!! You are submissive!!
Bear60: Ha! I am not gay and now you have sent me a photograph of your hard penis!! The joke is on you, fag-boy!!
Twink23: I like it when you talk like that, you want some more, don't you?
Bear60: It is a nice penis you have, strong. It is a shame you waste it on men and not women!

Twink23: I would waste it on you.
Bear60: Tell me Twink, what sort of men do you like? Do you like Russian men?
Twink23: Oh, you know I do. I love the HARD consonants of the language, I love everything HARD about Russians—their lives, their hands, their dark secrets.
Bear60: Maybe it is one of your homosexual fantasies to imagine sex with a powerful Russian man who was once a killer in the KGB!!?? Perhaps that excites you Twink23!?

Twink23: Tell me more, Bear, tell me more!
Bear60: This man, he would take you roughly because he hates that you have unnatural sex! And to show you his anger and disgust he would tear off all your clothes, and it would just be the two of you in the secluded barn that had been sheltering you from the storm! Because you are weak, you would demand to be punished sexually for the things you have done and the Russian Bear would humble you with great force and beauty, and then your skin would glisten and emit a satisfied and loving rosy hue!
Bear60: Ah, Twink, I see I have tricked you into sending me another abberant photograph of you! Ha, you are a fool, but I see you must workout! A lot. I also work out, for I am a very vigorous and heterosexual man. Do you know where it might be possible for me to trick a black homosexual into sending me a picture of his penis and muscles? Maybe the three of us could chat?