Pulmonary Rehab
by Michael Murray on June 13, 2017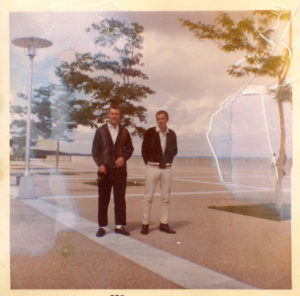 I don't much like the food here at Pulmonary Rehab.
The hatred of hospital food is pretty much a universal, and so I imagined that all the other residents would share my point of view. But no, I was dead wrong. The people I spoke with liked the food, even the simulated pork thing that had been pressed to make it look like ribs.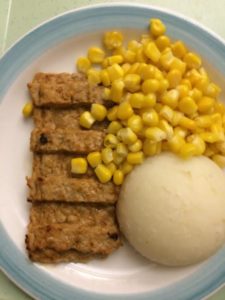 The reasons for this are simple enough. Many of the people here– by virtue of their condition– are unable to work and have little money. Many of them are older and live alone, lacking the will, funds or ability to attentively feed themselves, and are thus entirely grateful when a meal is delivered to them three times a day. This food, regardless of its quality and regardless of whether it's "Instagrammable" or not, is a good thing.
Its presence is a relief, a daily stress crossed-out.
People enter into this program eroded and depressed, little more than shadows of who they once were. On Fridays we're allowed to go home for the weekend, but not everybody does. Some people are too sick or live too far away, but others stay because they have nothing they want to return to.
One man, heavy with sad eyes, said to me as he settled in before the TV, "Why would I want to go home and just sit there, staring at my four walls? I like it better here."
Sometimes people forget just how breakingly lonely illness can be.
But soon enough, people are reanimated. Men who wouldn't make eye contact when they entered are shortly cracking wise, singing along to the oldies while working out, and women who hadn't played cards in years are laughing together over Euchre.
Collected from disparate lives and thrown together in common cause, we get to know one another gradually, through the honesty of proximity rather than the spin of words. You see the pain first, because you know the pain, too. But gradually, that's chipped away to reveal the person lost inside, the person capable of joy and wonder. It's a gift, this, and all of us here gathered beneath the mortal cloud of our illness become family, and will linger as family long after each one of us has stepped out the door and receded back into the mysterious worlds from which we came.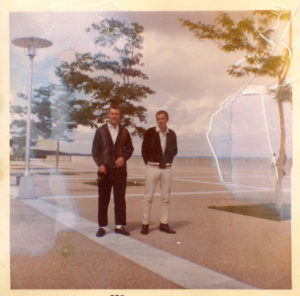 Tags:
Blogs
,
Cards
,
Current Events
,
depression
,
Euchre
,
Family
,
Fitness
,
food
,
Health
,
Hospitals
,
Instagram
,
Memory
,
Mental Health
,
News
,
Nostalgia
,
People
,
Photos
,
Pulmonary Disease
,
Pulmonary Rehab
,
Rehab
,
Social Media
,
TV