Questions to Santa
by Michael Murray on December 25, 2017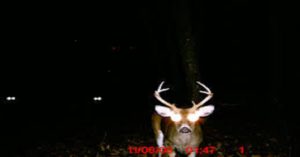 As many of you know, I've been working over the holidays for a service that answer's Dear Santa letters: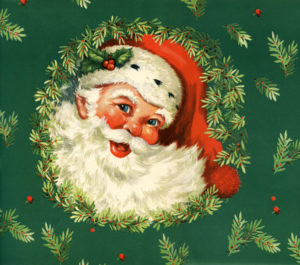 Dear Santa:
I hope you enjoy your protein shake for your long journey.
I would like to know what it's like to be Santa Claus.
Is it fun to fly?
Do you like being in charge of your elves?
Do you like delivering presents to children?
What's your favourite hobby?
What do you do over the weekend?
Do you ever think of moving to a sunny place?
Do you go on vacation?
What's your birthday?
Do you deliver presents to pets?
Do you have a pet?
Love,
Talullah from LA
Dear Talullah:
You should know that Santa is very grateful to you for leaving him a protein shake. You are a very sweet girl. Unfortunately, Santa is very lactose intolerant and suffers acute gastric distress whenever he has a protein shake, so he had to give it to Dasher, his lead reindeer, who is a bit of a hippy and really very experimental in his tastes. Last year Dasher tried Ayahuasca– saw serpents and had diarrhea for two days.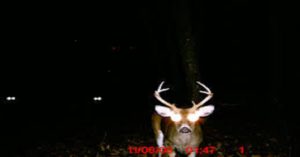 Santa isn't sure how that "blessed" him with "spiritual advancement," but whatever.
Santa will now try to answer all your questions!
It is NOT fun to fly. It is VERY dangerous, especially with all the drones terrorizing the skies! Santa is only able to do it if he gets gassed up and takes his medication: 3mg of Ativan and a magic gummy.
Santa is not in charge of the elves! Santa and the elves work as a team, functioning as a single unit without any hierarchy! Also, the elves are very well compensated for the work they do and the netting that surround Santa's toy factory are NOT suicide nets like those at all the Apple factories in China! Also, any rumours you heard about elf slavery or elf sex slavery are not true! That's fake news!
Santa has had worse jobs. Working at a poultry farm, for instance.
For hobbies Santa really enjoys Cosplay, voyeurism and experimenting with surveillance equipment.
On the weekends Santa usually just chills and watches Netflix with the wife. Highly recommends Mindhunter.
It is amazing to Santa how ill-informed people are! Little girls like you, Talullah, just live in little electronic silos, never learning anything you don't already believe! Let Santa assure you, there is plenty of sun in the North Pole!
We have been to Mar-a-Lago a number of times. Just the best. Saw Melania changing into her bikini once. Not bad at all.
Santa will only tell you that he is a Leo with Pisces ascendent.
No. Santa would throw-up if he ever even saw a chicken again.

Several elves

and a turtle.
Tags:
Animals
,
Apple Suicide Nets
,
Astrology
,
Ayhuasca
,
Blog
,
Celebrities
,
China
,
Christmas
,
Climate Change
,
Cosplay
,
Diet
,
Drugs
,
Electronics
,
Elves
,
Fake News
,
Hobbies
,
Humour
,
Lactose Intolerant
,
Melania Trump
,
Mythology
,
Netflix
,
North Pole
,
Nudity
,
Santa
,
Santa Letters
,
Social Media
,
Trump
,
TV
,
Voyeurism