Rob Ford Advice Column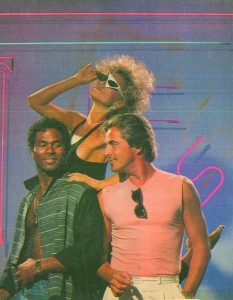 Rob Ford, the greatest mayor that Toronto has ever known, is not a lazy man.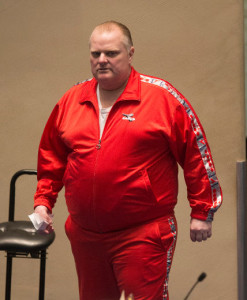 While he currently holds a job as a Toronto City Councillor, he also works as an onsite volunteer at the Humane Society where his duties including dog walking, bottle feeding (kittens and some birds) and much, much more. However, this is not enough for the man and he has just started a weekly Advice Column for the media giant BuzzFeed:
ASK THE EX-MAYOR
Dear Ex-Mayor:
I am a HUGE Game of Thrones fan!!! Do you really think Jon Snow is dead? I don't want him to be dead. He can't be dead. Please don't let him be dead!!
Super fan from Vaughan
A: My brother Doug and I are massive fans of The Game. Just huge. It's one of the few shows that's able to mix sex, nudity and violence with class, and it's wholesome enough that you can watch it with your kids, too. Good life lessons in GOT, good life lessons. Five out of five on the Rob-O-Meter.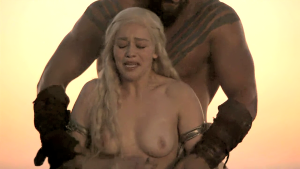 Kinda reminds me of Miami Vice in that way. You could always count on Crockett and Tubbs ( Remember to take the BuzzFeed quiz: Are you Crockett or Tubbs?) to teach you right from wrong.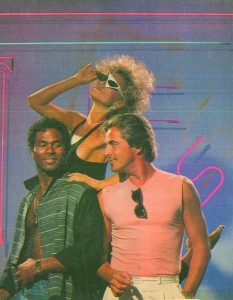 My brother Doug and I used to watch that show all the time. We dressed up as 'em for Halloween, too, and always used to get in a fist fight over who got to be Crockett. Doug always won because he was the eldest, but it didn't bother me too much, because I liked dressing up in black face and speaking in that crazy Jamaican accent. Didn't know that wasn't considered "politically correct" until after I was mayor. Whatever. People don't know how to have fun.
Those were good times, though. Miss the good times. Miss 'em pretty bad.
Anyway, I don't think that Jon Snow is dead. They did something weird with his eyes at the end and I think that means he went to live in his wolf-slave, or that maybe he's returning as a White Walker, so don't despair Super Fan!
Dear Ex-Mayor:
I've been dating a terrific guy for six months. We have a lot of interests in common and I love spending time with him, but lately I've been feeling that our core values aren't aligned. I'm a lifelong Christian and I know what is right and wrong biblically. He's a Christian too, but he told me that he lost his virginity and has no regrets about it even though he knows it's religiously wrong. This upsets me because as a Christian I know premarital sex is not allowed. He's a good man and I don't want to lose him, but he's sinning! What should I do?
Conflicted Christian
A: The one thing we know about Jesus, other than that he had a beard, is that he's forgives EVERYTHING. He recently forgave me all my Ashley Madison sins, and my wife, whom Jesus had put in a pretty tight corner by forgiving me so quickly, had to cut me some friggin' slack, too, as she knew I had Godly absolution. I tell you, the holy Lord is the best goddamn lawyer of all time.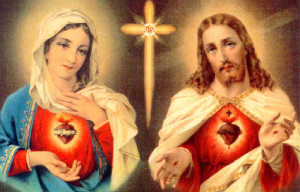 But for Jesus to forgive your sins of the flesh, you first have to make 'em. So, whatever you do, whether you decide to remain true to your faith and only give your man a hand job, or if you cave in and screw his brains out with U2 blasting, Jesus will still think you're cool! He'll give you the keys to his kingdom whatever you do! I know it's weird, but it's true. I tell you, Jesus is a bloody rock star, the Bono of his time.
You're gold, Conflicted Christian, so sex it up!
Dear Ex-Mayor:
How do I come out to my homophobic parents?
Anonymous, age 15
A:
You're a fruit, eh?
Geez.
Boy, don't know what to tell you.
Really scratching my head here.
I guess it all just kind of grosses me out. Don't want to think about it and have those images in my head. Anyway, good luck and go Blue Jays!