Saint Donald
by Michael Murray on November 3, 2016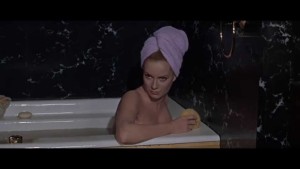 Legendary basketball coach Bobby Knight is a staunch supporter of Donald Trump.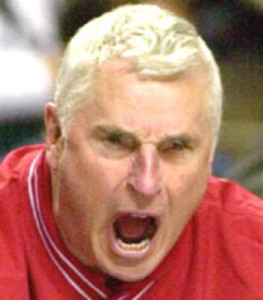 Recently, he's gone so far as to start referring to the man as Saint Donald, and as absurd and even ironic as this strikes the vast majority of the populace, people have been reporting miracles involving Donald Trump for quite some time:
A golfer who lives in Anaheim claims to have seen an apparition of Donald Trump floating above the 13th green at the prestigious Trump National Golf Club. Normally, the golfer would have laid up and played for a par, but the Trump apparition seemed to be telling him to go for it, and so he did, holing the 260 yard shot for an eagle. "It was a damn miracle," Chip Anger said, "I'd never done anything like that in my life."
It was reported the Donald Trump came upon a Miss Universe contestant taking a bath and that she tried to entice him to bathe with her.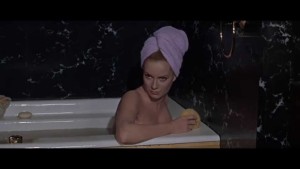 However, she was not Donald's type, as he does not like small breasts, and so he refused, but not wanting to leave the young woman devastated, he turned her bath water into Trump Super Premium Vodka.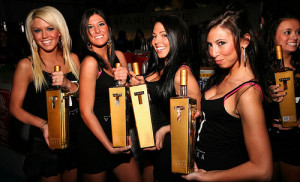 An evil and disgruntled contestant on The Apprentice had been making designs to assassinate Donald Trump, as she was certain she was to be the next who was to be fired. While in the boardroom she poured some poison into his glass of Trump brand water, and sure enough, just as Donald uttered the words, "Ereka, you're fired!" his glass of water spontaneously shattered.
A man's wife would not have sex with him. She would not even stimulate his genitals with her hand, and was planning on leaving him, so this man asked Trump for some advice on how to bring back her love. And Trump blessed a Trump brand steak for him, and said: "Serve your woman this steak, and after she has eaten of the Trump brand steak and tidied up, her lust for you will be huge." And after the man had done that, his wife gave him great love, and it remained that she could not be far from him and was always eager to please him.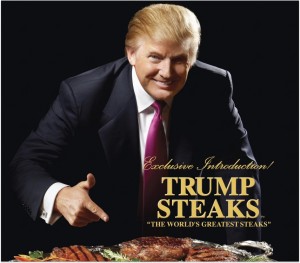 One day while some of his luxury condo dwellers were busy enjoying their opulent homes of burnished marble and luxurious platinum, all the power went out. When Donald Trump was told of this problem, flames, like flashes from a flint when struck, leapt from his tiny, vulgar fingers and all electricity was immediately restored.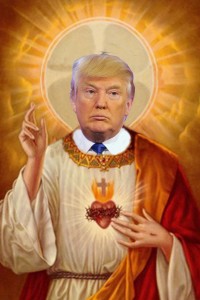 Tags:
Assassinations
,
Bible
,
Bobby Knight
,
Celebrities
,
Current Events
,
Diet
,
Donald Trump
,
Drinking
,
Finance
,
food
,
Golf
,
Health and Fitness
,
Miracles
,
Miss Universe
,
Movies
,
Politics
,
Real Estate
,
Religion
,
Saints
,
Sex
,
Social Media
,
Sports
,
The Apprentice
,
Twitter
,
US Election
,
Vodka