A Dance Party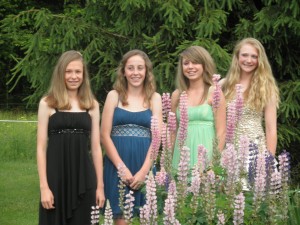 On Sunday night Rachelle's niece had a little birthday party at our home. Her family lives about two hours north of Toronto, and C, who was turning 14, decided that she'd like to come to the city with three of her girlfriends, have a sleepover at our place and do some shopping.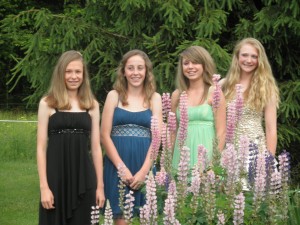 After family had left and the remaining adults retreated to their bedrooms, the girls began a dance party in our living room. The bass-heavy music thumped away, with the girls singing along together in a harmony that they might never find again. For that moment, they were a perfectly constituted choir—a constellation of sound, movement, energy and potential.
Studying YouTube, they taught themselves new dance steps.
Gas.
Pedal.
Gas.
Pedal.
And as they gained confidence and expertise, their steps grew louder and more choreographed. They were becoming more like the versions of themselves they wanted to be, and their voices, now high-pitched and excited, rose above the music. Lying back in bed watching TV, Rachelle and I could make out flashes of their tossed hair reflected back from the mirror in the hallway, and it was like catching glimpses of agents of nature, unguarded and fierce in their natural habitat.
As it was getting late, we told them that they'd have to keep it down and mind our neighbours, and so they began to dance softly. Having switched to stealth mode, it was as if they were now in moccasins– their feet falling as soft as whispers. And after 30 minutes they had danced themselves dry and all ran to the kitchen, chugging glass after glass of water from the cutest cups that they could find.
And in 10, 20, 30 years, that song they were listening to will come to them over the radio or in a bar, and it will all return in surprising torrents. The moves, like muscle memory, will return, the pretty, downtown dresses bought on Queen Street, the junk food shared and last names suddenly recalled….Yes, that feeling of the endless summer of youth, of being thirsty and drinking cold, cold water, of a life once so simple, pure and beautiful– everything still imperishable and perfect stretching before them.