Elevator
by Michael Murray on August 4, 2017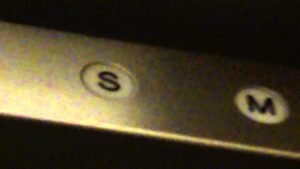 The other day I had an appointment at the hospital.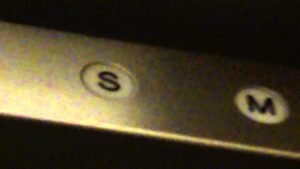 As I was waiting in the elevator, a woman suddenly angled through the closing doors and appeared amongst us. Slightly startled and self-conscious, she looked about at the motley crew surrounding her. A handsome man, with whom she had just made eye contact, asked her what floor she wanted.
"Seven," she said, and then as if it was a word she thought she was saying in her head rather than out loud, softly added, "oncology."
Nobody said anything, and she looked down. Her blond hair was still shiny and immaculately maintained, and she had one of those artificial tans that stood out, somehow suggesting she had always aspired to be a trophy to someone.
She smiled weakly at me, " To look at me you wouldn't even know, " she began, but then as if seized by a kind of shame, she stopped. None of us felt like we belonged, it wasn't just her. And then we all rode the elevator up in awkward silence, each one of us getting off at our own particular floor, each one stepping into a world we never dreamed we might belong.