The New Edinburgh Pub–A clean, well lighted place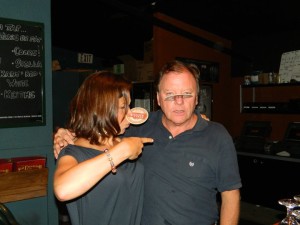 There is no doubt that we will all be pulled into the shadows of this life at one time or another, and the path out will almost certainly be unclear.
After I got the phone call informing me that I had advanced cancer, I went to the New Edinburgh Pub. I sat at the end of the bar,  so thin and pale and hunched as to be little more than a shadow on the periphery, and ordered a half liter of red wine and a large soda water, and then quietly flipped through a newspaper for the rest of the night. That was over 20 years ago, but I remember it like it was yesterday.
The New Edinburgh Pub, located on Beechwood in Ottawa, wasn't too far from where my parents lived.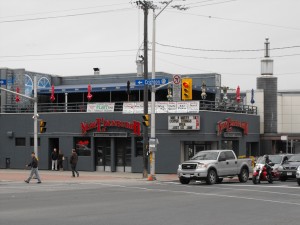 It's a generic place, a standard Ottawa pub that looks like it was made from a Build-Your-Own-Bar kit. It wasn't ugly, but there was just no mind paid to the character or aesthetics of the place, and it reflected nothing back to you. It was nobody's first choice, just a space in which you could drink.
The reason that I went to this particular pub on that night is that I didn't think that I would know anybody there. I wanted to be invisible and uncalled to. I wanted to separate from the herd,  step outside of my life and dissolve into the space around me. I didn't want to see anybody who might call me back to my life or the one that had been expected of me. I could not bear my own sadness, let alone theirs.
My recovery from the treatments and surgeries for Hodgkin's Disease took a long time, years, actually, and each night, I went to this pub. It became the bell I had to ring each day, the one that confirmed my survival. And in spite of my desire to be anonymous, to have nobody care about me and vice versa, I became friends with all the staff and regulars.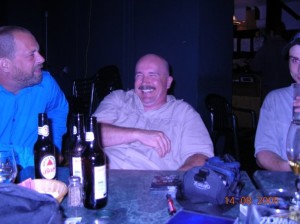 I went there late, in the drinking hours, and all of us there carried our weights. But the pub served as a place where these weights were lifted, and suspended from our lives we could just sit amongst other people, unjudged and unmeasured.
We all need rest stops like this. And when I think of this place I think of it as being as essential to my recovery as the hospital. I sought to abandon the world, but it was here that I found the world, and that world restored me.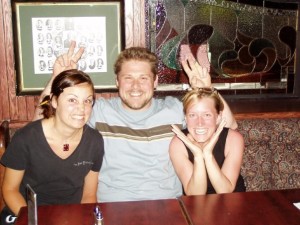 Just the other day, about half and hour before I turned the astonishing and impossible age of 50, I was told that after decades, the New Edinburgh Pub will be closing. This is what the world does. It reinvents itself. And that the landscape of my past is vanishing is nothing new–it happens to everybody, on every single block of this world, but still, it's a blow, a real loss. And I just want to thank the New Edinburgh Pub– Paul, the truly decent owner, and everyone who worked and spent time there, I want to thank them for being present and sharing that space with me.