Day 7
by Michael Murray on May 3, 2017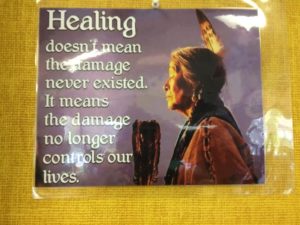 As of this writing, I am on day 7 of a 6 week stint at a pulmonary rehabilitation facility.
Last night was an event known as "Coffee House." It took place in a generic, over-lit cafeteria style room that was made all the more depressing by the tiny gestures of decorative cheer added by the well-intentioned staff.
An inspirational message taped to the wall.
A balloon tied to a folding chair.
Somewhere a Dollar Store streamer that wouldn't stay in place, hanging limp as if injured.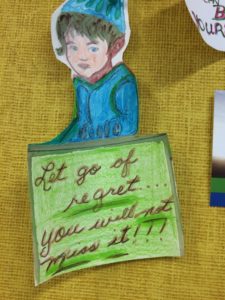 All of us gathered there were quiet, standing around as awkward and vulnerable as children at a school dance. Those who were most profoundly ill, those for whom recovery was out of reach and who lived permanently in the residence, had been pushed up near a three-piece band that was getting ready to perform. These people sat in complicated, tongue-controlled wheelchairs, and at a casual glance appeared fused into the metal of their containers– their mouths open, faces rigid and untranslatable. The rest of us, those attached to oxygen tanks and those not, just looked lost and a little sad, like we'd long given up hope of being asked to dance. You felt what was missing rather than what was there—and it seemed as if in each breath we exhaled a shallow puff of loss, all then gathering together like a weather system to form a heavy, oppressive cloud that enveloped us.
It was heartbreaking.
The band, a kind of folk outfit that was comprised of a woman who looked like a community organizer on tambourine, a bongo player in a Toronto Blue Jays cap, and an electric keyboardist who tried to project energy by wearing a Hawaiian shirt, began to play. At first the music seemed like it was designed to be little more than sound, just a "something" to help fill the emptiness of the situation, but then the woman began to sing I'll Fly Away. Her voice was beautiful and true, and everybody in the coffee house fell into it.
When the shadows of this life have gone
I'll fly away
Like a bird from these prison walls I'll fly
I'll fly away
And that voice, that song, it seemed to come out of us, too. And for a few moments we were all living beyond our mortal cages, we were all soaring– everything effortless, everything weightless, everything beautiful.
https://www.youtube.com/watch?v=4MNM0OO_iVI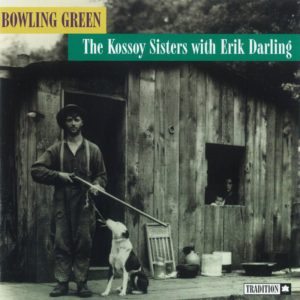 Tags:
baseball
,
Birds
,
Blogs
,
children
,
Coffee
,
Coffee House
,
COPD
,
Dances
,
Decoration
,
Dollar Store
,
Exercise
,
Fitness
,
Folks Music
,
food
,
Health
,
Illness
,
Movies
,
Music
,
Musical Instruments
,
Oxygen tanks
,
Pulmonary Fibrosis
,
Pulmonary Rehab
,
Recovery
,
Shopping
,
Social Media
,
Stores
,
Therapists
,
Toronto
,
Toronto Blue Jays
,
Videos
,
Wheelchairs