Obscure Bible Verses About Baseball
by Michael Murray on October 6, 2016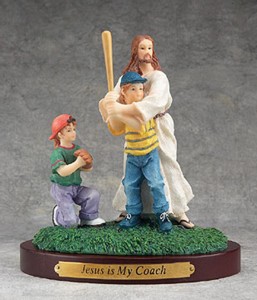 The bible is long and weird.
You might be astonished, as I was, to discover that there is actually quite a bit about baseball, specifically the Toronto Blue Jays and their playoff run, in it. Here are some of the standout passages:
*************************************************************
Song of Solomon 2:9
Marcus Stroman, my beloved, is like a gazelle or a young stag. Look! Here he comes, leaping across the mountains, bounding over the hills!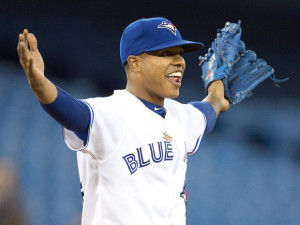 Mark 14:51
A young man ran out onto the field after the 5th inning wearing nothing but a linen sheet over his naked body; and they seized him. But he pulled free of the linen sheet and escaped naked.
Leviticus 27:20
And after the pitch, which was surely out of the strike zone, was called a strike by the umpire, Josh Donaldson, the great rain maker of the Toronto Blue Jays,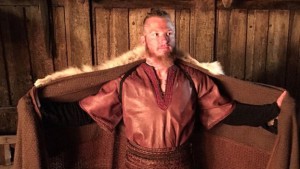 turned to him, "Satan's servant, if you do not listen to me but continue to be hostile toward me, then in my anger I will be hostile to you, and I myself will punish you for your sins seven times over. You will eat the flesh of your sons and the flesh of your daughters."
Samuel 23:12
But Edwin took his stand in the midst of the diamond, and Lo, the ball soared deep into the night, and the LORD worked a great victory.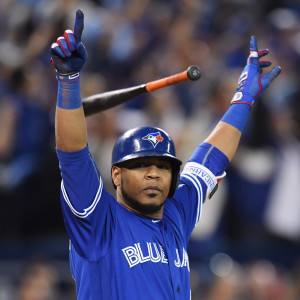 Leviticus 18: 19
Thou shalt not approach unto a woman to uncover her nakedness on game day, nor eat too much honey.
Samuel 15:3
This is what the Lord Almighty says… 'Now go and strike the Texas Rangers and devote to destruction all that they have. Do not spare them, but kill both man and woman, child and infant, ox and sheep, camel and donkey and batboy."
Kings 2:23
Then he went down to Texas from the suburbs of Toronto to see the mighty Jays bring sorrow to the Rangers; and as he was going into the stadium, some youths came from the street and mocked him, and said to him, "BLUE JAYS SUCK! BLUE JAYS SUCK!" So he turned around and looked at them, and pronounced a curse on them in the name of the Lord. And two female bears came out of the woods and mauled forty-two of the youths.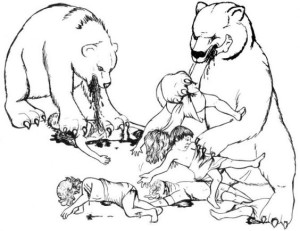 Revelation 12:7
And there was war in the Roger's Centre. Joey Bats and his angels fought against Rougned Odor, and the Dragon and his angels fought back.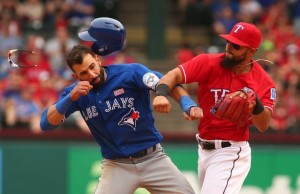 Isaiah 40:31
But they who are patient at the plate and let pass the false strikes of Ranger serpent Yu Darvish,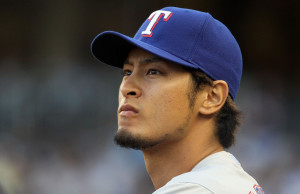 the LORD shall renew their strength; they shall mount up with wings like eagles; they shall run and not be weary.
Song of Solomon 2:3
Like an apple tree among the trees of the forest is Troy Tulowitzki among the young men. I delight to sit in his shade, and his fruit is sweet to my taste.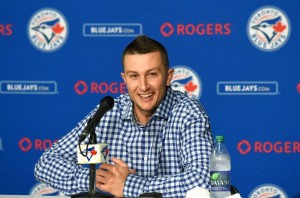 Tags:
Animals
,
baseball
,
Bears
,
bible passages
,
Blue Jays
,
British women
,
Celebrities
,
comedy
,
dragons
,
Edwin Encarnacion
,
fights
,
gazelles
,
God
,
Josh Donaldson
,
Movies
,
News
,
Nudity
,
Prophecy
,
Religion
,
Roger's Centre
,
Sex
,
Social Media
,
song of songs
,
Sports
,
The Bible
,
Thrown Beer Can
,
TV
,
Vikings
,
Violence
,
Women
,
World Series