Snow White
by Michael Murray on November 29, 2017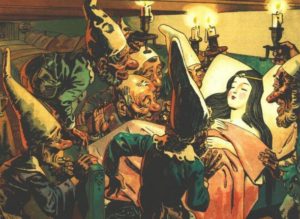 Matt Lauer is gone.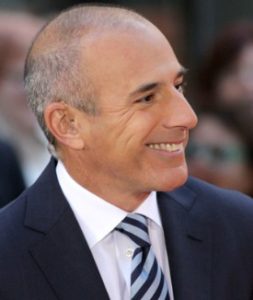 The bland and genial-appearing host of The Today Show was fired by NBC News after they received a detailed complaint about his inappropriate sexual behaviour in the workplace. Perhaps it's not surprising at all, as women have always known, and men have always presumed, that the entertainment industry is one in which sexually predatory men feed on the ambition of women.
But still, the nearly universal breadth of female experience, as evidenced by the #MeToo movement, and the scope of the charges laid and jobs lost, is staggering. Even though none of us should be surprised by any allegations, or whom they might be directed at, I found myself particularly saddened by the story of Snow White and the Seven Dwarfs:
Doc: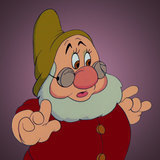 In the home that Snow White shared with six other dwarfs, Doc allegedly summoned her to the bathtub, where he was nude, and pressured her to take off her clothes and, "Help polish the diamond."
Grumpy: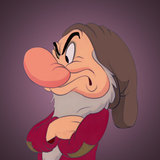 After making sexual comments over dinner about Snow White, Grumpy allegedly went to her room, pushed her onto the bed and groped her. When she complained to other dwarfs about this, they all said, "Oh, that's just Gropey!"
Happy:
After Snow White rejected Happy's sexual advances, he locked the door, exposed himself and began to masturbate into a potted plant while blocking her exit. As he was unlocking the door and leaving, he turned and commented,  "Don't you just love a happy ending?"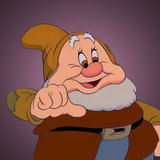 Sleepy: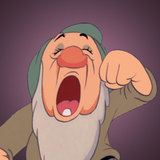 Sleepy asked Snow White if she would sweep the floors naked and when she refused he then requested that she let him rub himself against her. He then threatened her with violence if she said anything about the encounter to the other dwarfs.
Dopey: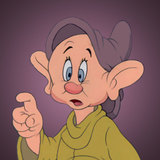 Snow White awoke from a nap to discover Dopey, completely nude, ejaculating on the sleeve of her nightgown. When reached for a comment, Dopey admitted that he had, "engaged in conduct that was inconsistent with his core values."
Sneezy: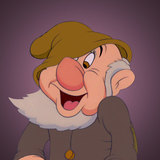 After serving lunch to the Seven Dwarfs, Snow White asked if they needed anything else, to which Sneezy replied, " A blow-job would be nice."
Bashful: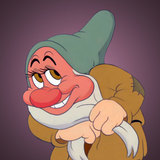 Bashful repeatedly came up behind Snow White while she was doing the dishes, pressed himself against her, grabbed her breasts and tried to rip her gown off before she would escape to the basement. Bashful made a statement saying, "I did flirt with her, and I remember trying to help Snow White with the dishes as part of what I thought was a consensual seduction ritual that went on and on for many years," he said. "I am horrified and bewildered to discover that it wasn't consensual. I didn't get it. It makes me reassess every relationship I have ever thought was playful and mutual."
Tags:
#MeToo
,
Apologies
,
Blogs
,
Celebrity
,
Cleaning
,
Cooking
,
Culture
,
Diamonds
,
Disney
,
Fairy Tales
,
Harvey Weinstein
,
Hollywood
,
Humour
,
Justice
,
Louis CK
,
Massage
,
Matt Lauer
,
Mining
,
Movies
,
Sex
,
Sexual Harrasment
,
Snow White and Seven Dwarfs
,
Social Media