Letters from Toronto Mayor Rob Ford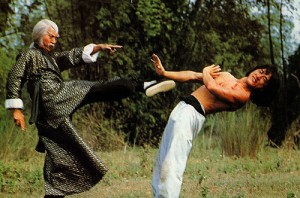 Rob Ford, the Mayor of Toronto, is a garden variety Conservative.
A big, heaving white guy, he's the kind of man that gets all red in the face and pumps his fist in the air shouting stuff like, "the gravy train must stop!" He has tiny, receded eyes that make him look as if he's spent most of his life underground, hair that's thin, sparse and so absent of colour as to appear transparent and emits the general vibe of a defeated salesman. His life has been buckshot with the sort of Frat Boy controversy you'd expect from a guy that grew up idolizing Rush Limbaugh and the CFL.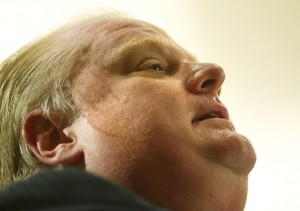 He's not really into the brainy, micromanaging of governance, preferring instead to "take the bull by the horns." Very often he does this by calling in to talk radio stations or writing letters to his constituents. These are some of Rob Ford's recent missives:
To a 17 year-old suspected of committing a recent robbery:
Dear Mister Winston,
It's Rob Fucking Ford here, Mayor of Toronto.
You're scum.
I don't want you in my city. I want you to leave my city. You're a loser and a disgrace to the honest, hard-working citizens of my city. You think it's cool to hold-up a gas station? Well, it's not. We need gas to drive our cars. Did you ever think about that? I bet you didn't. It's not a victimless crime. You're a loser and I swear, if I ever hear of you doing something like that in my city again I am going to take you out on the football field and make you my cheerleader, you bitch.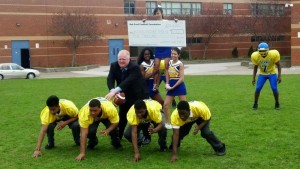 To a militant cyclist who organized a protest on a busy street at rush hour to  bring attention to unsafe biking conditions:
Dear Ms. Hairy Hippy Chick,
It's Rob Ford here, yeah, that Rob Ford, the Mayor of your city. Lady, it's not the 60's, shave your armpits, get a job and learn to drive a goddamn car! If I see you protesting on one of my friggin' streets again I am going to run you over in my Escalade. I'll enjoy it. I want to rid my city of people like you and the goddamn pigeons who shit all over the place. You're of the same diseased flock, as far as I'm concerned. Look out for me, license plate reads  "Go2Hell" and I drive fast, faster than Batman.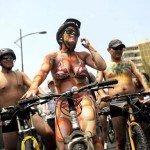 To a store in Chinatown that is suspected of selling bootleg movies:
Dear Mr. Chang or whatever,
It's Mayor Rob Ford and I you boss. You do laundry for me, understand? No legal-legal to sell Hollywood star movies! Very bad! I shut you down like Jackie Chan, unless you me give Big Man Me movies I want. Big Man Me like Jennifer Aniston and movie with fast car and crash, understand? Keep them coming or I on you like white on rice.
To a graffiti artist known as DMC:
Dear Coward who hides behind the coward name DMC:
What the hell does DMC stand for?
Dumb Moronic Candy-Ass?
I tell you what Rob Ford, Mayor of your fucking city, stands for, he stands for the rule of law. Got it? Just because I can't draw I don't take out my frustrations  by vandalizing the city, that's what a coward would do. That's what you do. You're a piece of trash.
I demand that you leave my city.
NOW!!!
Go to France where they play sissy football, sissy!