Going to the Shopper's Drug Mart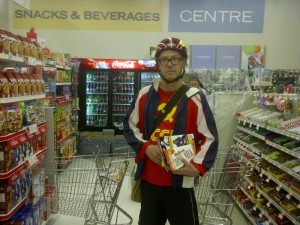 This morning I rode my bike down to the Shopper's Drug Mart at the corner of Bloor and Walmer. It had been pouring rain and as I waited in line I noticed that there was some sort of leak coming out of the ceiling. An employee, who very much looked like she hated both her job and her life, had cordoned off an area of the store by pushing two shopping carts together. Frowning and sighing, she splashed water about with her mop, occasionally firing the stink eye at the girl working the cash.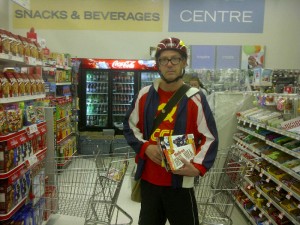 Behind her barricade was a display of discounted Triscuits. Very carefully, I stepped out of the line-up and moved one of the shopping carts out of the way and stepped toward the Triscuits.
The woman with the mop yelled at me, "Sir, sir, this section is CLOSED!"
"I just wanted to get some Triscuits, some of the cracked pepper and olive oil, they're very hard to find."
"I said the section was closed!"
"Well, I said I wanted some Triscuits."
The woman sighed and repositioned her mop, as if preparing to use it as a defense against my impending attack.
It was a standoff.
"Will you get them for me then?" I asked.
"I'm busy mopping the floor," she countered, "you'll just have to wait until I clean up this mess," and then she shot the cashier a look.
Shemina, the cashier, shook her head, "I'm sorry Tammy, but the manager told ME to keep on the cash, okay?"
I proceeded as if dealing with somebody holding a gun and delicately stepped into the forbidden zone with my hands up in the air.
"I'm sorry to be entering into the restricted area, but as you can see I still have my cycling helmet on so if I slip and fall, I'll be very well protected and promise not to sue."
I then reached out and picked a box of Triscuits off the shelf and still facing the woman with the mop, stepped back into the line. I felt like I had rescued a baby from a hostage situation and trying to be funny, held the box of Triscuits over my head as if it was a trophy.
The woman with the mop looked angry and humiliated, the cashier snickered.
A frosh that was wearing a blue, U of T jumpsuit and face paint who was standing behind me in the line said, "I guess the old man really wants his Triscuits."
Everybody snickered, even Shemina the cashier.
"They're just hard to find," I said quietly.
And then he began to spaz around, imitating my raspy voice, "I want my Triscuits, I want my Triscuits! If I don't get my Triscuits I'll have a seizure, that's why I have to wear my helmet! When I was a boy I played hockey!"
The woman with the mop laughed and wiped some hair out of her face, suddenly looking completely alive.
"Thanks, I really needed a laugh," she said to the student, " my daughter got in a fight on her first day at her new school and my kitchen ceiling's leaking, so thanks for brightening my day."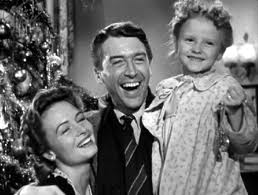 And everybody in the lineup was smiling like a beautiful scene in a movie had just taken place, as if  love had blossomed.
Lonely and sad, I went home, had a three hour shower and then started smoking again.