Wagering on the Sochi Olympics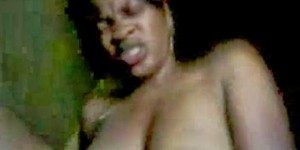 I'm a talented gambler. In some circles I am know as Euchre Daddy and in others, the Skeleton. I grew up in Ottawa and thus have an extensive background in sports played on bleak, frozen landscapes and a savvy political acumen that grants me the knowledge of how to leverage misfortune for personal gain. In terms of gambling cycles, there's no question that the Winter Olympics is really my time to shine, and now that it's over, I am going to share with you some of the wagers I made with Goran, my bookie:
1. Chances that an American athlete would break down a door in the Olympic Village 7-1.
I considered this bet to be easy money. We all know that athletes are competitive, and none more so than entitled, overfunded American ones who really like to get their party on. Combining this personality type with the decrepit state of Russian infrastructure and the rage associated with steroids and steroid-masking technologies, it was almost a guarantee that a door would be smashed in. I bet $700 on this, and when Johnny Quinn, an American bobsledder and ex NFL player, broke naked through his poorly functioning bathroom door in the athlete's village, I was a winner.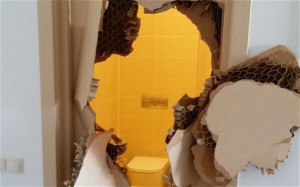 Result= +$4900
2. Who would win the gold medal at men's skeleton in Sochi?
I was on the Lisgar Collegiate Institute boys' skeleton team in high school, and I can tell you participation in that sport is an insane death wish—you fly face-first down an ice cliff on a bladed Krazy Karpet using your toes to steer.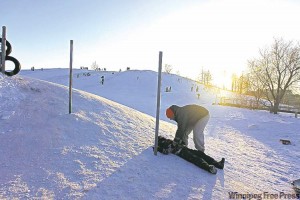 (It should go without saying that high school was a VERY difficult time for me, a time made even more painful by the ceaseless bombardment of snowballs I endured whenever I took sliding to the track.) Gambling on this sport is like playing the lottery, as none of the martyr/athletes really has any influence on the outcome. That being said, it would have been wise to pick a Russian, as it's common for officials to heat the track to make it slow and sluggish after the Russians have competed. However, the odds on handsome Spaniard Amber Mirambell (300-1!!) proved too enticing and I bet $500 on him for gold.
Result= – $500
3. Over/under for deaths in short-track speed skating (including relay): 7
I felt very compromised betting on this as I abhor the idea of rooting for anybody's misfortune, but it seems clear that there would be way more than seven deaths in this sport. Honestly, I think there could be seven deaths in just one race. It's Roller Derby with knives, practically a Slasher film. I bet $1300 on the over.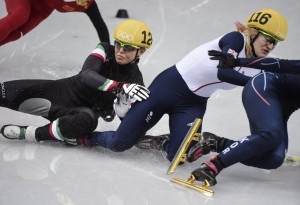 Result= – $1300
4. Olympic Sex Tape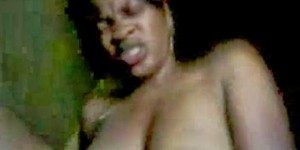 Given that the matchmaking app Tinder was the breakout star of the Sochi games, it was speculated that it would be the first Olympics that featured a leaked sex tape.
Odds that a sex tape will surface: 3-1
Odds that the Russian men's ice hockey team will be involved in the sex tape: 1-1
Odds that the Jamaican bobsled team will be in the sex tape: 9-1
Odds that the sex tape will be of a homosexual nature: 50-1
Odds that the sex tape will include any of the mascots from the Opening Ceremonies: 50-1
Odds that an ice-dance duo will be in the sex tape: 200-1
I bet $3000 that there will be a sex tape and placed $250 on each of the sub-options. Fingers crossed.
Result= – $4500
6. Odds that there will be a biathlon shooting accident involving a homosexual: 25-1
I could see that getting certified proof that the accident victim was an actual homosexual was going to be a bureaucratic nightmare, so I just avoided this bet altogether.
Result= Even
7. Odds that America, in the corporate form of Sports Illustrated, would attempt to upstage the Olympics by featuring Kate Upton in a bikini, floating about in a zero-gravity plane, as their feature story instead of, say, sports: 7-1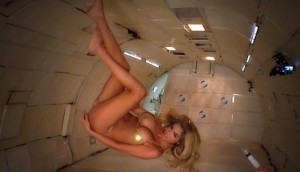 You simply cannot bet against America being America, and so I wagered $200 on the model in a zero gravity plane.
Result= + $1400.00
Total= Even