A Night at the Montfort Hospital in Ottawa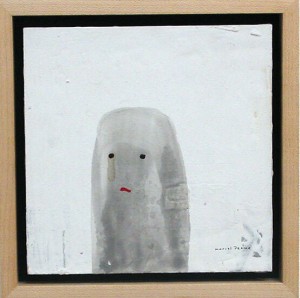 One of my roommates at the Montfort Hospital in Ottawa was an older man who looked a little bit like a Civil War veteran.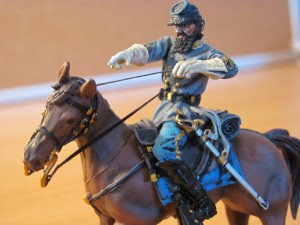 Thin and trembling, he had a big, bushy grey beard and a pitiless look that suggested a hard, unforgiving life. Anti-social and hostile, he shot me a dismissive look when I was first wheeled into the room. "Goddamn it, " he rasped at the nurse, turning his body away from me as if disgusted, " what have you done with Carole? I want Carole, not this guy!"  In spite of his fulminating, it was clear that he was not used to getting his way, and without further event he carried his disappointment back behind the separating curtain to his small bed.
Suffering a very serious respiratory disease, each breath was a battle for him, his life reduced to a war that he struggled angrily through everyday. His middle-aged children, bearing Tim Horton's coffee, appeared every morning when visiting hours began and left much later at night. They talked quietly but without tenderness, as if jockeying for position as their father neared death, and when the nurses walked out of the room they whispered racist jokes to one another. It seemed a display of solidarity rather than love, and embedded within was the unspoken and unsentimental hope for reward.
It's spooky at night in the hospital. The directionless sound of heavy equipment rolling down the hallway echoes off the walls, and suddenly, startling you from sleep, nurses wordlessly appear, their flashlight beams passing over unfamiliar walls like spectres. The rooms here, they're not haunted by the past, but by the present.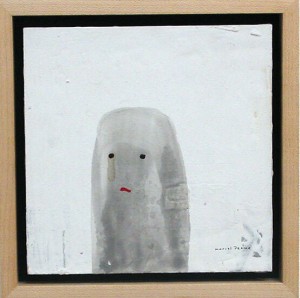 And in this nocturnal climate, the man changed. He refused to sleep, choosing instead to sit in a chair at the end of his bed, breathing heavily and staring hard. Frightened of dying, of the darkness of night, he talked to himself until dawn, his unknowable interiors made briefly audible, cryptic fragments shaken loose from his speeding mind:
That dirty slut is going to end up in jail.
I'll be back in the mud again.
There are only four directions in this world.
The meadows will never get greener.
And sometimes he'd move about. Bent like a terrifying hieroglyph or a primitive cave painting, he'd tilt into view, looming prophetically, and existing between worlds he'd stare furiously through me, holding fast to the small things that remained to him before eternity swallowed him whole.