Late night correspondence with Rob Ford about the Cronut Burger
by Michael Murray on August 22, 2013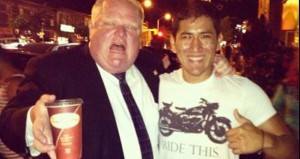 As many of you know, embattled Toronto Mayor Rob Ford and I were enrolled at Carleton University in Ottawa at the same time. It was here at a pub called Roosters that we became last-call drinking acquaintances. Ever since that time we've maintained sporadic contact, usually in the form of late-night messaging whenever one of us is drinking alone. Last night, around two in the morning, Rob started to message me:
Rob: You hear about the fucking cronut burger????
Me: It's all anybody in Toronto can talk about!!
Rob: It's a fucking doughnut that's been bred with a croissant and a bacon cheeseburger! I want to eat about seven of them!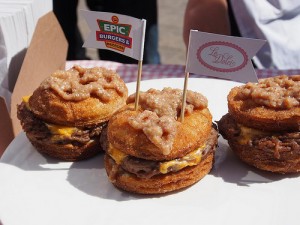 Me: It's made 100 people sick! The city (YOU) shut down the stand at the CNE!
Rob: No way! That doesn't sound like the free market! Gonna fuckin' look into that. Gotta let the people decide.
Me: I love the word cronut.
Rob: I love being drunk.
Me: Me, too, buddy, me, too.
Rob: Cronut, it sounds like the fart noise you make after you drink chocolate milk.
Me: It sounds like the name of a military transport vehicle.
Rob: Or like the sound of fucking Hulk Hogan's arm breaking when I arm wrestle him on Friday!!!
Me: You really doing that?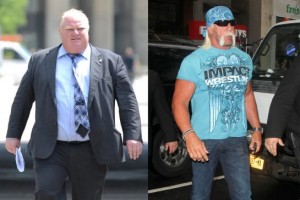 Rob: It's what Da Mayor's got to do. Can't back down from bullies. Rule numero uno. It's good fuckin' governance.
Me: You should get him to eat a cronut before the match so he's poisoned and weak.
Rob: Good thinking, gonna get my people on that, make a cronut task force. Get special cronuts for Hogan. He's a bitch.
Me: He's a big bitch
Rob: Like his daughter, tho. She be spicy! Anyway, I like this cronut game. Let's keep playing!
Me: Cronut: A verb, slang for shitting the bed.
Rob: LOLLOLOLOLOLOLLLOO!!!
Me: The Cronuts: the name of an Improv comedy troupe.
Rob: Cronut: the sound your head makes when ur really drunk and you fall down!
Me: Saint Cronut: The patron saint of irony.
Rob: Cronut: The sound two reporter's heads make when you fucking bash 'em together!
Me: Cronut: The traditional Serbian ceremony performed when a boy passes into manhood.
Rob: Getting a cronut: What you say when you mean you're going out to score drugs!
Me: My Little Cronut: A pet name for your lover.
Rob: Rusty Old Crunut: What you call a crack whore.
Me: Okay, I gotta go to bed. Rob, great chatting with you, and remember, you're just governing the shit out of this city. Keep up the good work!
Rob: Don't I know it!  Alright, think I'm gonna go get me a cronut right now, gotta stay alert, get some of the cronuts for my arm wrestling thing! Fuck Hulk Hogan!!! Fuck him!!! Wonder if his daughter will be there?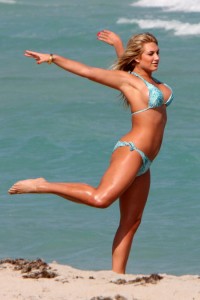 Tags:
Bars
,
Brooke Hogan
,
Carleton
,
CNE
,
comedy
,
Cronut Burger
,
Cronut Food Poisoning
,
Current Events
,
Drinking
,
Drugs
,
Education
,
Geography
,
Government
,
Health
,
Hookers
,
Improv
,
Media
,
Military
,
Ottawa
,
Politics
,
Religion
,
Reporters
,
Rob Ford
,
Saints
,
Serbia
,
Social Media
,
Taste of the Danforth
,
Toronto
,
Universities